Hi, is that you—a reluctant runner whose friends won't shut up about running? Welcome to the reluctant runner's guide.
Many people (read: runners) argue running is a sublime, exalted act that helps the mind and heart cope with life's most vexing obstacles. Moving your body through space seems to stop time, quiet the mind, and return your baseline to something more primal. We were born to run. It's a basic tenet of human evolution, and one of the few things that tie us inexorably to generations past. So why is the simple act of striding—the same thing that set knuckle-dragging quadrupeds upright—so damn difficult to get into?
Our ancestors didn't really have a choice in the matter. They were hauling ass to escape the snapping jaws of a saber-toothed tiger or to club a deer for dinner. But our modern-day motives are more complex. We run for sport, therapy, camaraderie, obligation. It stokes egos, quells anxieties, and dances on the line between discipline and obsession.
If what I'm saying pulls on some thread of truth for you, here's to more hard-charging miles, lazy loops, and lung-busting laps. For those of you who identify as non-runners but kinda sorta wanna try it out, our reluctant runner's guide will get you moving.
The Reluctant Runner's Guide to Running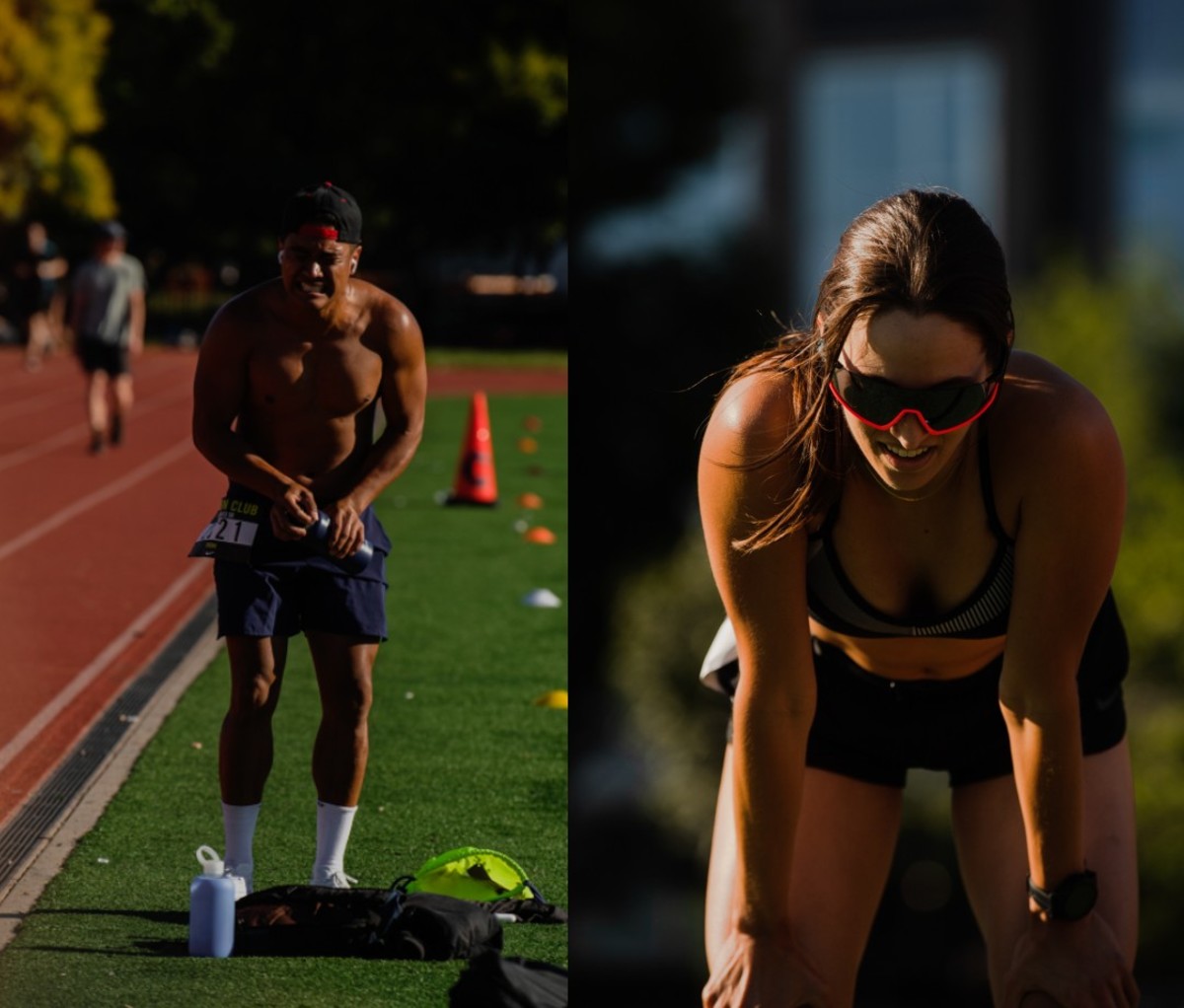 Reluctant Runner's Guide Step 1: Ready or Not… Start Now
Show me a human who's felt resolutely ready to take on a new challenge, and I'll show you a liar. Starting something new is terrifying, but if you always waited to feel "ready," you'd never heave your body out of bed.
If your mind is malleable or you're at least mildly attracted to the idea of running, we're in business. If your running history is defined by your timed high school mile, know this journey will be way more enjoyable, but fraught with ups and downs (bob and weave, baby, bob and weave).
Even though this is a reluctant runner's guide, we can't sugarcoat things: Some runs will pull you down into a deep, dark pit of despair. Embrace the suck. Marinate in it. Fighting a rip current typically spells disaster, but if you relax and succumb to the tide, you can ride the wave to shore. Half the battle (and art) of running is learning to stay the course. Endure the discomfort, because on the other side there's an endorphin-fueled euphoria (the runner's high can be elusive, but it's not BS)—until, of course, you stumble into the next sticking point that threatens to sideline you. Get comfy in the hurt locker. Consider it a standing, sweaty confessional.
Whether you want to run a marathon, finish a charity 10K, or simply make running a ritual, you need to know you'll be the middleman between the voice in your head and the devil on your shoulder. Shut them out, because without the distraction of a team or even equipment, you're left to your own devices. Running is largely mental.