Dudes, far too often we ignore men's self-care. Whether it's ignoring our emotional fitness, failing to surround ourselves with healthy communities, or even just a lack of interest in men's fashion, Dudefluencer's been by your side all the way. 
Men's grooming is one of those activities that we all take part in, but too often half-ass the whole thing so we don't get the full benefits from it.
So now it's onto the next step in your self-care journey: the ultimate men's grooming guide for 2021. And when you're done, check out theDudefluencer's Manscaping Guide to finish up your grooming journey.
What is men's grooming, and why is it important?
When I'm talking about grooming, I'm going to be talking about all of it. Hairstyle, nose-hair trimming, face wash. 
Andy Gilchrist of Ask Andy About Clothes describes the importance of men's grooming as, "We live in a complex, crowded society where considerate people keep themselves clean, neat and appropriately presentable for a variety of places and occasions. Appropriate grooming is about respect for your fellow humans. A close shave, a cleansing shower for your hair and body, shiny teeth, sparkling breath, healthy skin, a touch of fragrance, and you're set for a business presentation, taking a beautiful lady to dinner, or having a beer with the guys." 
Trust me, Andy is right: grooming is essential.
It's essential for a couple of reasons. 
First, everyone does it. Heck, you've been doing it since you were a little one.
Frequent showers? Check. Cut your nails and toenails? Absolutely. Wash your face in the morning? Sometimes. 
See, building a grooming routine isn't difficult because we already do a lot of this stuff without thinking about it. 
Now it's time to maximize the returns on our grooming routines.
The second reason why healthy grooming habits are important is how they can help your physical and mental health.
I, like many other dudes, grew up with acne. My skin trended toward the bad side, with big cystic pimples right under my eyes or giant whiteheads on the tip of my nose. 
Because of that, I lacked self-confidence. I believed my acne made me ugly and unattractive. This lasted through most of high school and bled into college. 
Anyone who has suffered from acne understands the physical and mental toll it can take on you. And even if your acne clears up when you're older, some of that emotional stress can linger.
The goal of positive men's grooming is to remove some of the stress that comes with getting a new haircut, trimming your beard, or cleaning up your skin. More importantly, it's about fun. 
Walking out of a barbershop with a fresh cut. The smell of new beard oil that lingers with a musk. 
You can feel that way every day if you want by just building a confidence-boosting routine.
So let's get to it. 
Disclosure: This website is reader supported. If you click on a link, I might make a few bucks. Read our disclosure page for more information.
The Ultimate Men's Grooming Guide
Our men's grooming guide is designed to help you make the best decisions possible when it comes to building a healthy, confidence-building grooming routine. 
I reached out to a variety of other experts in men's fashion and grooming to help develop this project, so you know you'll be getting some excellent advice.
I'll start each section with a couple of pro-tips and then follow that up with suggestions for tools that will make personal grooming easier. Each device has been either tested by a friend or myself for the purposes of this article.
Hair Care Guide
Whether you've got glorious long locks or are rocking a buzz cut, let's start our men's grooming guide by talking about the hair on top of your head. 
1. You've got to find the right barber.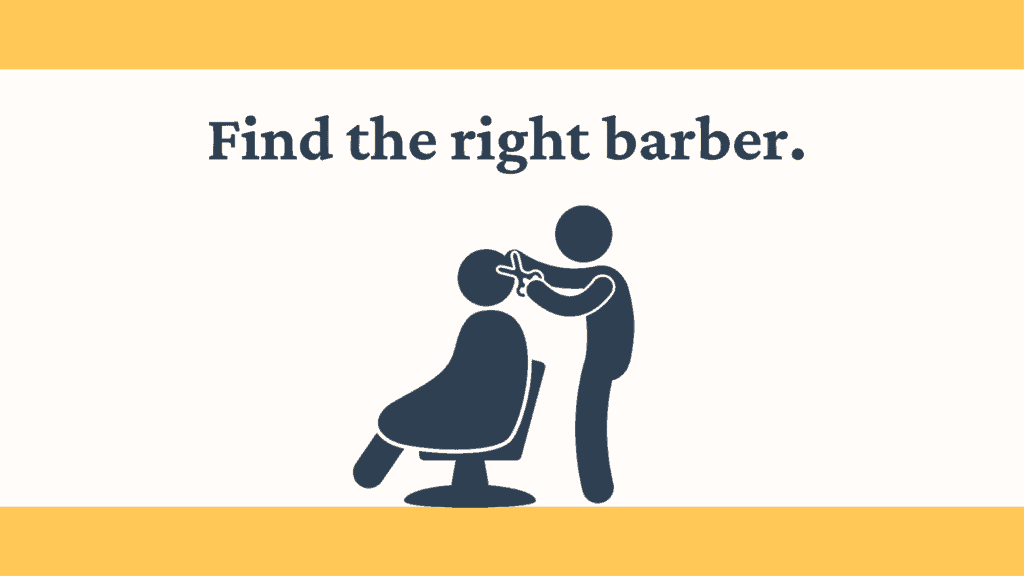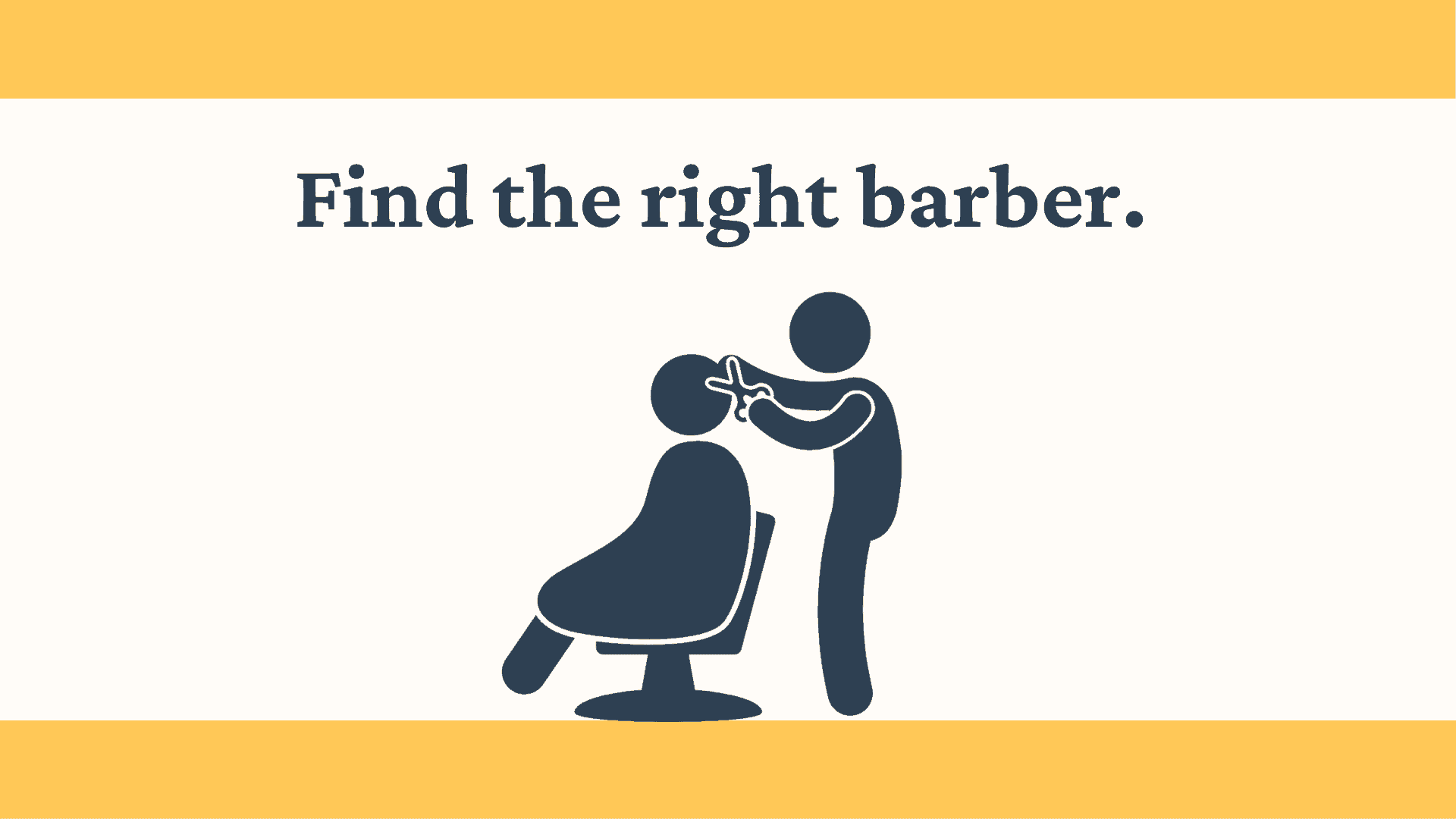 Face and Skincare Guide
There are three areas of the face that you can immediately start building into your morning routine. That way, you won't feel overwhelmed, nor will it be challenging to pick up.
1. Take Care of your Facial Hair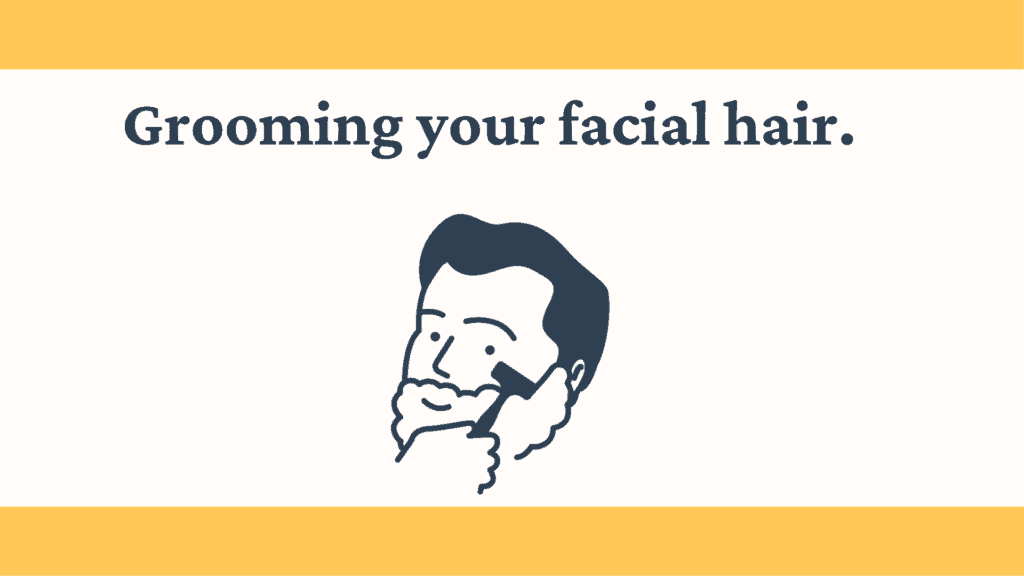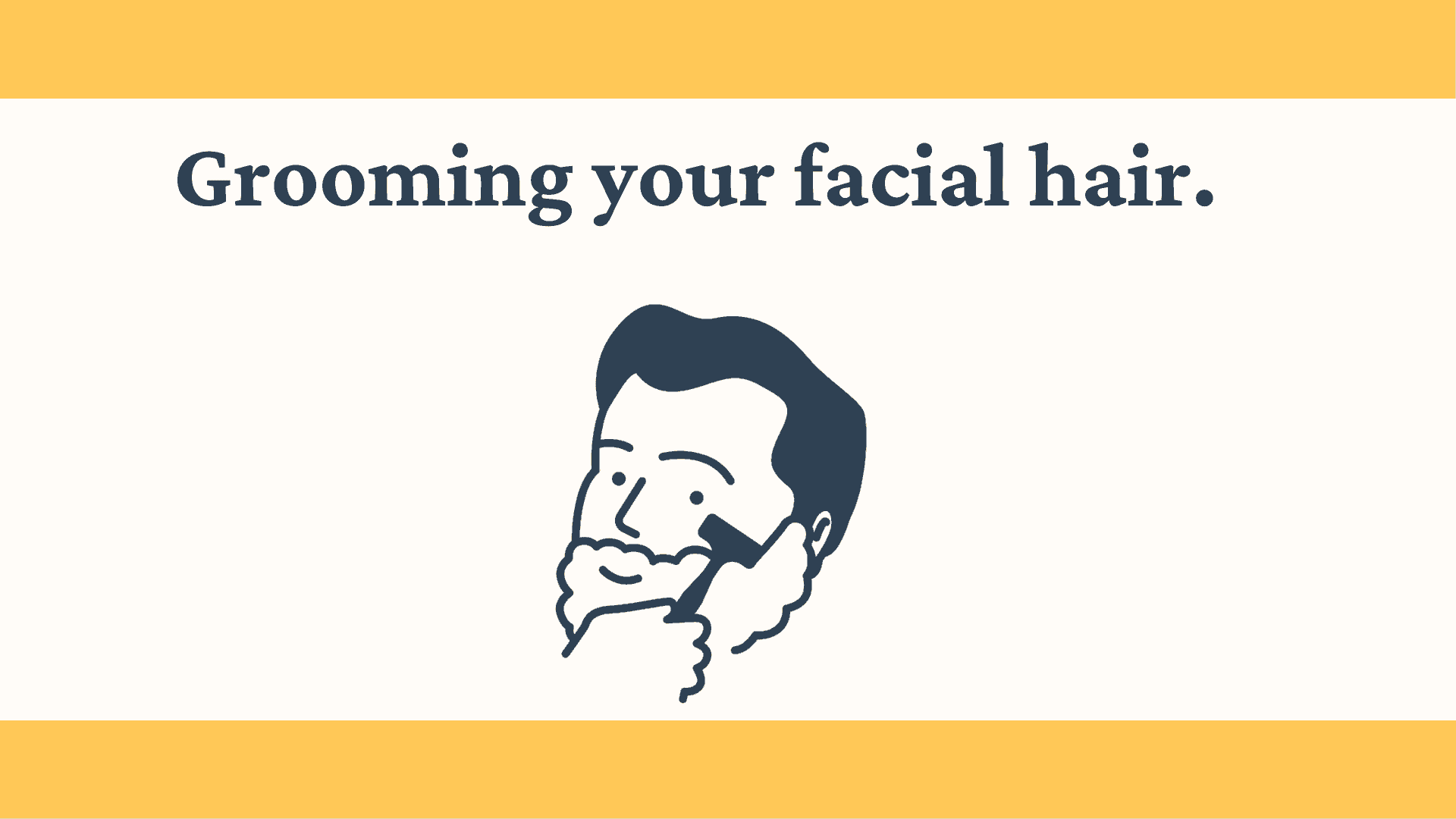 A few other notes.
After you've figured out your men's grooming routine, there are still a couple of other areas on the body to think about that you might be overlooking (or so obvious that you wouldn't even think they were a part of men's grooming).
My mom would sometimes see my toenails and ask, "Are you planning to climb a tree?" The truth was that I am not a good climber: of ropes, of trees, of anything really. 
But that's not what she was referencing; she was pointing out that my toenails were ridiculously long. Now that I'm older, the importance of regular fingernail and toenail clipping. 
There's nothing worse than wandering around looking like a cat and extended nails. Plus, when you're holding hands with your partner, you don't want to scratch them.
Additionally, it's time to think about your scent—regularly shower. Suppose you're using the right body wash/shampoo/deodorant. 
In that case, you won't need to worry about adding any other smells to your body. 
Andy Gilchrist agrees, "No cologne (especially on your right hand, it rubs off when you shake hands). Fragrance in the workplace has diminished with fellow workers' allergies and objections. Some men overdo it, and it's difficult to smell your fragrance after a few minutes." Allow your deodorant or body wash to do the work that traditionally cologne and body spray used to do.